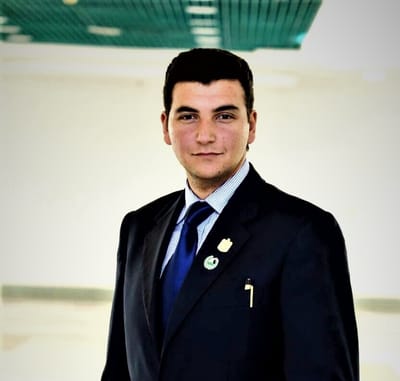 In 2013 Mr. Balkiny was officially The Development and Training Consultant for one of the TOP 10 governmental organizations in the world, as the Youngest Government Consultant in the world.
Joined Dubai Government in 2016 and was promoted two degrees in a year.
Certified in the Japanese improvement strategies as a project leader.
Experienced in (7) different fields: Projects Management, Information Technology, Media, Quality Insurance, Learning and Training, Business Development, Marketing.
Certified in (7) fields.
Established multiple companies in IT, Import and Export, Trade, Media, and Sports.
Trained and managed professional training of 1000s of government officials, employees and students internationally.
Established strategic marketing plan for global service.
Created human learning methods that are used in the Government of Dubai.
Experienced, creative, multi-skilled, internationally trained, and certified.
Worked in senior positions in two of the biggest and best governments in the region.
- (13) years of experience.
- (25) Projects.
- (22) Education & Training Certificates.
- (45) Official awards.
Expert in what makes your organization achieve the strategic vision.